Things to do in Ratchaburi
Ratchaburi, a province of cultural and geographical diversity, is 80 kilometres west of Bangkok. The Mae Klong River which flows through the centre of Ratchaburi town makes the land perfect for agriculture, fresh produce was traditionally sold at floating markets in the province.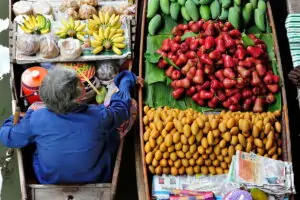 Damnoen Saduak floating market is world famous as a market on the water. Vendors on rowing boats sell a large variety of local snacks, tropical fruits, and the famous "boat noodles".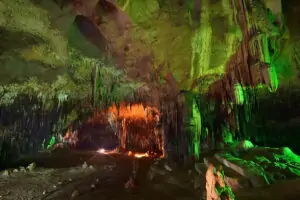 Ratchaburi's most beautiful cave extends 300 metres from the entrance and is separated into eight rooms, it has impressive stalactite and stalagmite formations.